The UOC UNESCO Chair in Education and Technology for Social Change (formerly the UOC UNESCO Chair in E-Learning) was created in 2002 to promote research, learning, information and documentation activities on the use of ICTs in education.
The Chair keeps a close eye on world trends in education, appropriate technological resources, open content and the leading experts and institutions in the field. The Chair disseminates the knowledge acquired to the communities of educators and practitioners in related fields, both nationally and globally, paying special attention to disadvantaged and information-needy social groups.
The Chair's new Academic Council was formed on 14 March 2012. The council members include (in alphabetical order):

Brenda GOURLEY, Former Vice-Chancellor, Open University, UK
Sugata MITRA, Professor of Educational Technology, Newcastle University, UK; Visiting Professor, MIT Media Lab, USA
Josep A. PLANELL i ESTANY, President of the UOC
Ferran RUIZ TARRAGÓ, President of the Education Council of the Generalitat de Catalunya
Albert SANGRÀ, Academic Director, UNESCO Chair in Education and Technology for Social Change; Vice-President of EFQUEL (European Foundation for Quality in e-Learning)
Albert Sangrà
Academic Director
Alicia Puig
Coordinator


The UNESCO spirit can be seen in all of the Chair's activities, giving voice to institutions and individuals engaged in educational practice and promoting the intensive use of technology for the public benefit and development:
Creation and dissemination of knowledge
Research applied to the fields of Open Educational Resources (OER), and gender and technology.

Training workshops specializing in relevant subjects of e-learning.

Attendance of and participation in congresses, conferences, and national and international forums.
Videos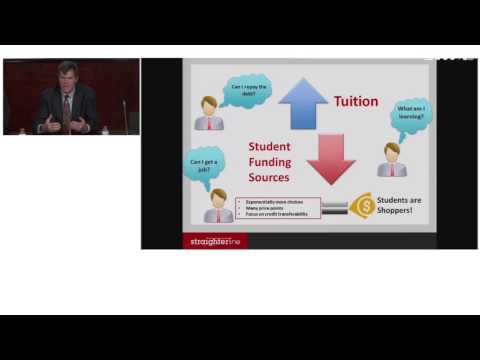 YouTube playlist
Workshops
The workshops are sessions with live demonstrations or training content in which one or more experts share their knowledge and allow the attendees to learn new competences and acquire new knowledge on a specific topic.

The workshops are similar to roundtables as they offer forums for debate and the sharing of case studies, best practices and experiences.
Roundtables
These are forums for debate where the work dynamic consists of case studies, best practices and the exchange of experiences, letting internationally acclaimed experts share their knowledge and experience with the University's teaching and administrative staff.
The roundtables focus on topics arising from the Chair's areas of activity.
International Seminar
The International Seminar has been designed to provide a framework for the dissemination and exchange of knowledge and experience linked to the relationship between ICTs, education and development all over the world.
Its aim is to look in greater depth at and analyse the main elements and challenges we currently face.